Mar 23 2018 - Mar 25 2018
The Joys of Spring: yoga-walking weekend IN ENGLISH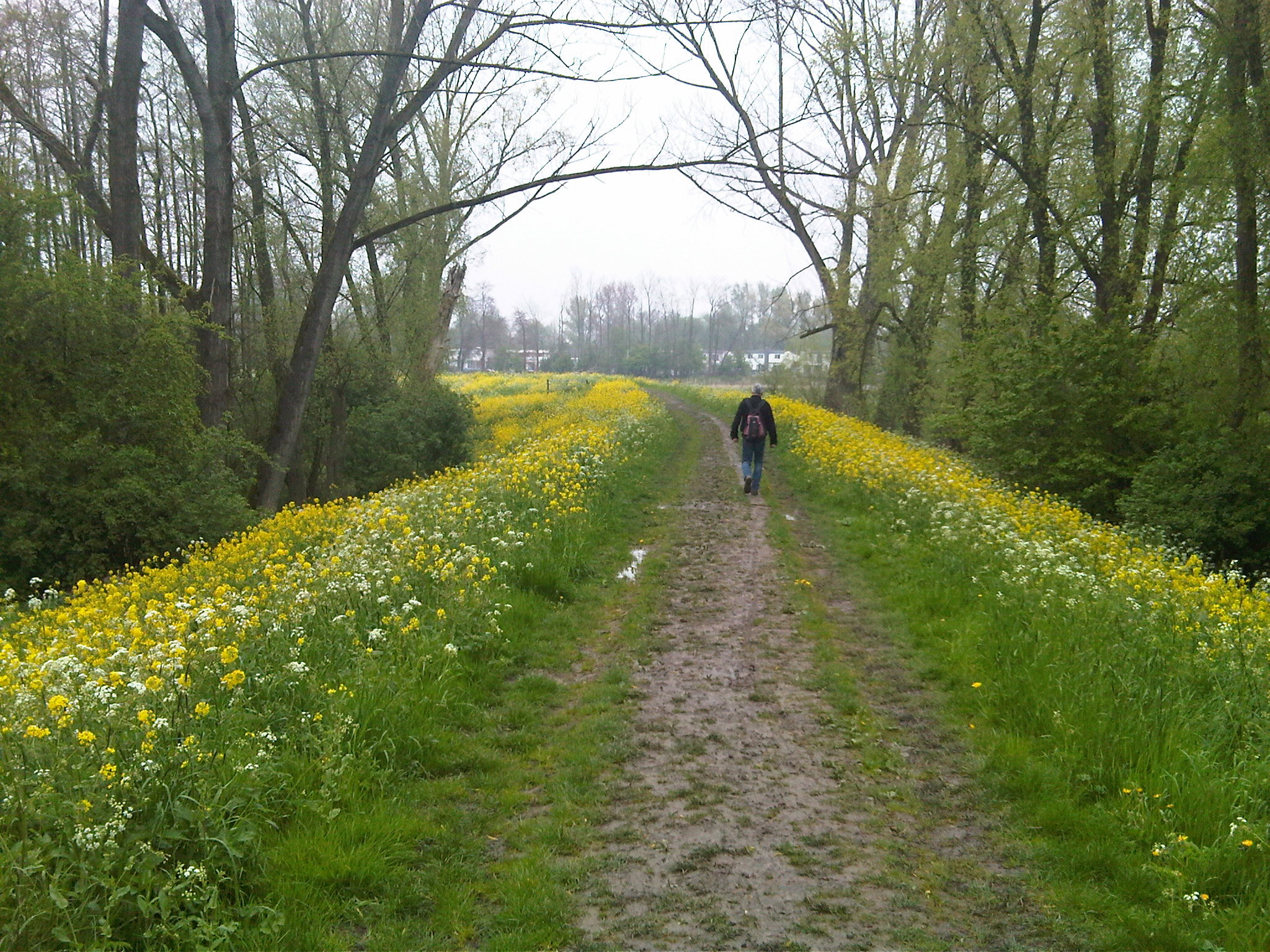 Spring is springing! A time to "consider the lilies in the field..." We are going to absorb, explore and celebrate nature during this weekend with meditative yoga lessons and relaxed country walks. There is space for quiet and rest as well as for meeting each other. The group is small (max. 11 participants).

The Mindfulness Yoga lessons are taught by Clare and imbued with mindfulness and kindness. The training works through treating your body to what it really needs and teaching your whole system - body-heart-mind - to relax deeply. And to know the way to relaxation so you can find it again in the midst of action, interaction, and everything we habitually think of as 'stress'. The walks are guided by Wouter through the forest and riverine landscapes he knows and loves. Together we run the Yoga House in Twello, where we welcome you to feel as much at home as we are.
Val, who came to the last weekend, says: "This is a wonderfully restorative weekend. I still hear Clare's voice, encouraging us to be kind to ourselves and to breathe calmly. I really recommend it."
Yogahuis regular Marie-Louise says: "The best way to get grounded into the now and wow! Hurry up to relax!"
Price: €230 with your own room.
Bring a friend to share a room with and pay €200 each.
(If you are coming from the UK, please contact us for a local payment option.)
Includes: Yoga/meditation classes, guided walks, 2 nights full board with healthy homemade vegetarian fare.
Number of participants; Minimum 4, maximum 11

Programme
(Subject to change if the weather forecast suggests a better time for walking)
Friday
16.00 Arrival and tea (earlier arrival is fine if that fits better with flight times etc!)
17.00 Yoga
19.00 Dinner
21.30 Guided relaxation
Saturday
8.00 morning yoga & meditation
9.15 breakfast
10.30 Walking (about 8 kilometres)
13.30 Lunch
Free time: relax, walk, cycle, or visit historic Deventer
17.00 - 18.30 Yoga
19.30 Dinner
21.30 Relaxation/ meditation
Sunday
8.00 morning yoga & meditation
9.15 breakfast
10.30 Walking (about 8 kilometres)
13.30 Lunch
free time
15.00 Yoga-meditatie
16.15 Closing with tea
Departure at your leisure from around 17.00. Staying an extra night is possible.
Informatie aanvragen
Aanmelden
< < Back to Workshops